Why is Graphic Design software important?
Designing new graphics and logos is a very important part of a business as it is the front man to what your company is represented as. Other than that it is needed with nearly every social media post to conform with the algorithms so you'll need some form of graphic design software to create images to ensure your post going to be seen.
---
Graphic Design Software:
---
Adobe Illustrator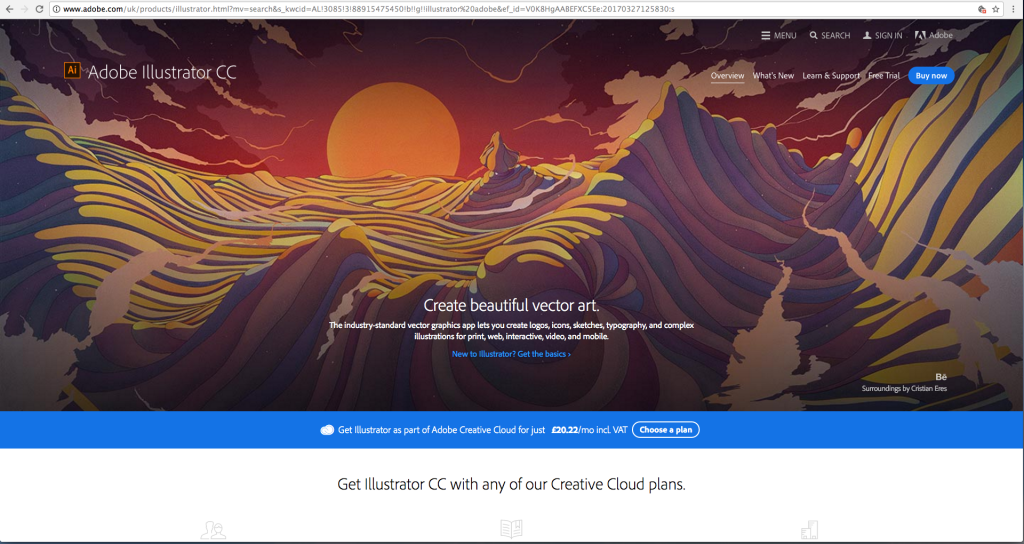 Adobe Illustrator is used for vectored images that can be viewed on any platform and will not loose quality. This is particularly useful as your image will be viewed on various monitors, it needs to look great on everything. Whilst Adobe Illustrator does cost money via a monthly subscription but it's definitely worth investing to help market their business! Prices do vary depending on circumstances (student, business and personal). All of these prices are reasonable considering the capabilities of this highly regarded and top graphic design software.
A limitation to Adobe Illustrator is that to a new user or some one who isn't very tech-savvy it is very overwhelming. This may take a considerable amount of time to get used to to be able to get full use out of its capabilities.
---
Adobe Indesign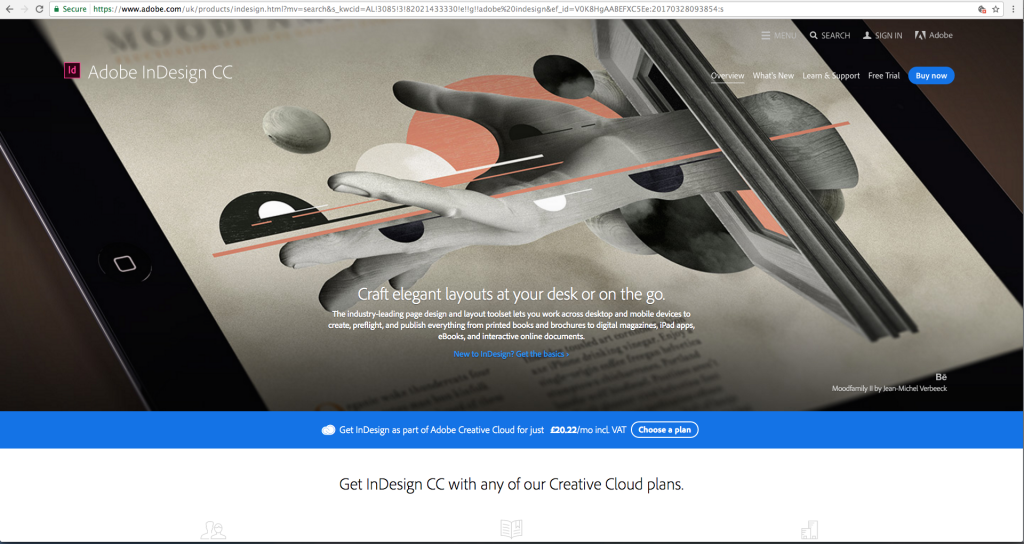 Adobe InDesign being another appearance from Adobe Creative Cloud. InDesign is a graphic design software which is aimed towards designing print. InDesign is the go to software to for designing print with great capabilities to design works of art. This ensures in the right hands a top quality result but that i also one of the issues. InDesign is quite a difficult software to get your head around (as is all of the Creative Cloud programs). So this must be taken into account before you dive into a subscription. Do note however, that InDesign makes printing a lot easier than programs such as MS Paint, Canva and Pic Monkey. This is because you can add accurate crop marks and bleed to make sure you get the best finish on your print job.
---
Canva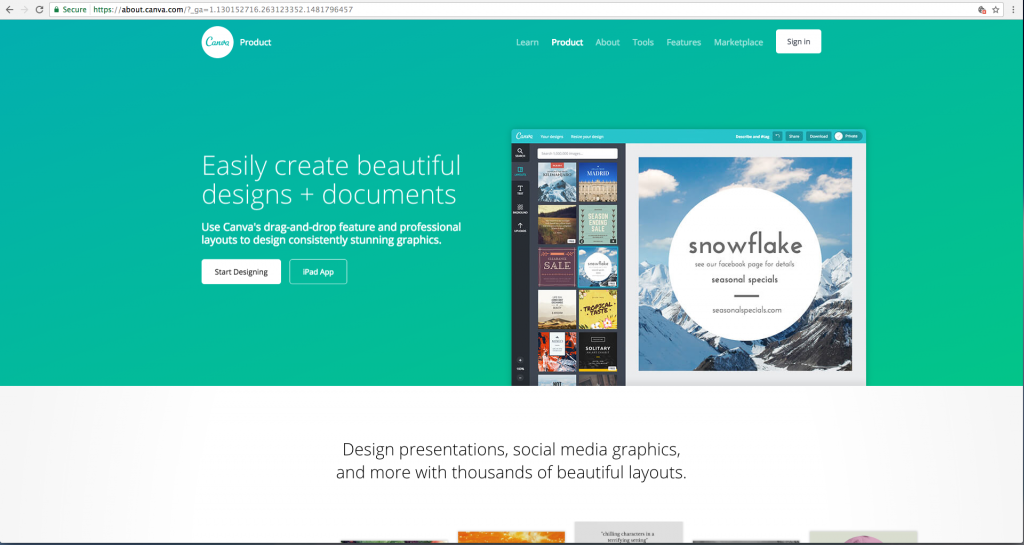 A much more user friendly and time saving software is Canva. This is a free and easy online design software allows you to select lots of free templates for your post. Easily create great looking posts that look like they have been professionally made, for free and within 5-10 minutes!
Canva is a fool proof website with it's simple drag and drop fashion. Canva is free to sign up and start creating to a large extent. You will have to pay for a few of the fancier layouts and graphics to use. However, these are only cheap and there are hundreds of free alternatives to choose from.
Limitations of Canva are that you are limited in the format you save the images in and they're not vectored. This would need to be considered for the posts use and application. Another limitation being that you do not have the same freedom as other software like Adobe Illustrator. You are restricted to their fonts and colours which makes branding difficult when trying to match fonts and colours.
---
PicMonkey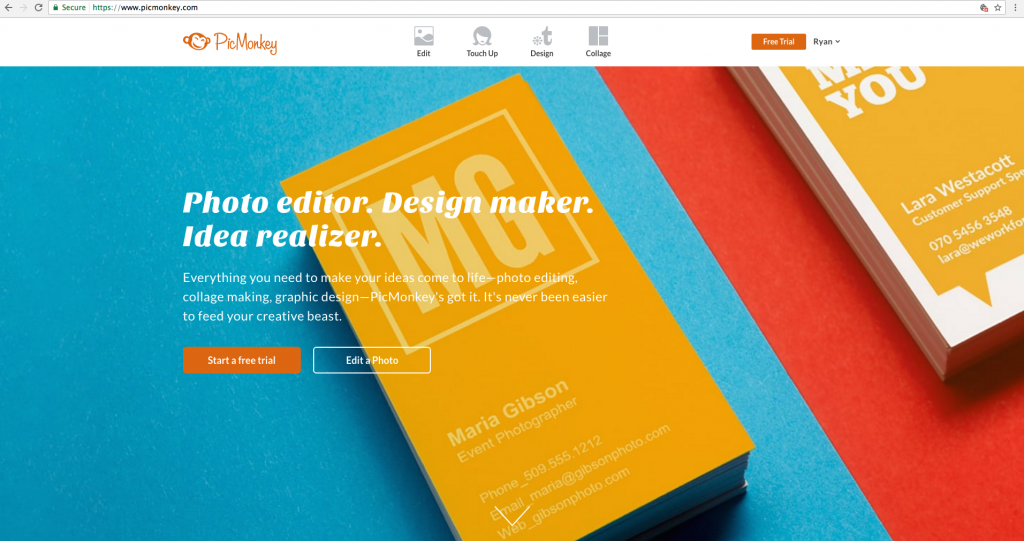 Finally a competitor of Canva would definitely be Pic Monkey. It's similar on that you do have to pay for the premium version for additional features. You can design graphics for free making branding any photos or making a quick graphic very easy. Pic Monkey is very user friendly with almost every option you could hope to get from a free editing software. You can also choose your resolution cleverly named with Bond actors on their rating of who's the best! A downfall of Pic Monkey over Canva is that you have to pay if you want your images stored online.
In conclusion, there are great choices of graphic design software making your choice easily to cater skill and requirements. It is definitely worth using the lesser capable free software for a quick post. However, I would strongly recommend Adobe Illustrator and InDesign to really make your business stand out uniquely and professionally.