Photo editing is the difference between a good photo and an amazing photo and the difference between an irrelevant image and a mastermind marketing tool! So it's key that you use the correct software and websites to edit your images. Get the most out of your print and online marketing with the best images you can use. I have put this article together to help you find the best tools for your needs whether your only just starting to edit photos to the tools of a master!
---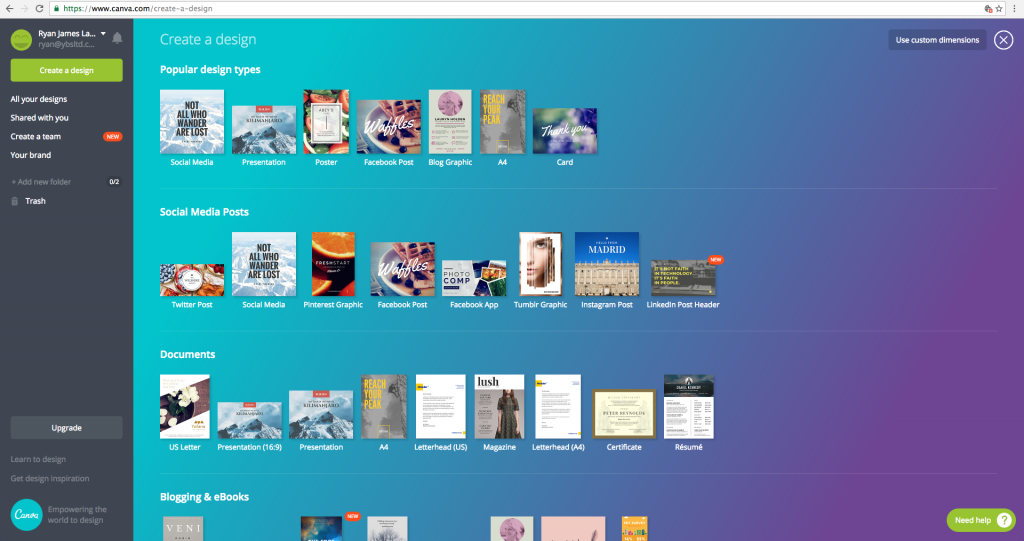 If I need to create a blog image or a social media post I tend to use canva.com. This website is great if you are a small business or not very savvy with software like photoshop but need a professional image for your post. When you want to make an image you simply select the purpose of your image and it will choose the optimal size for that images purpose. Then you can upload your image and size it accordingly and you can select filters and illustrations to put over your image to make it suit best to your needs. Canva is free for the most part but you might have to pay if you want a certain template or illustration to use.
---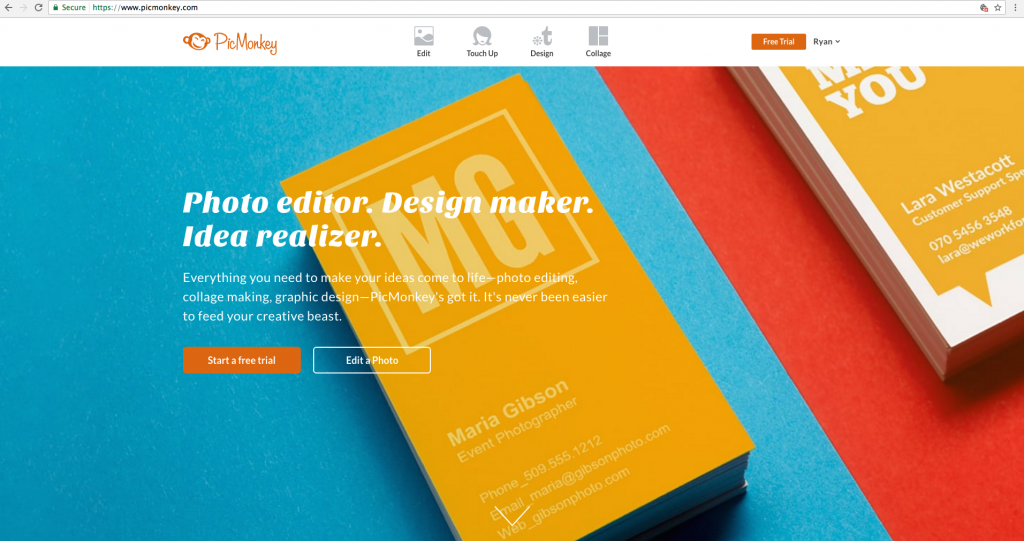 A competitor of Canva would definitely be Pic Monkey. Pic Monkey is an online software very similar that you do have to pay for the premium version for additional features but you can edit photos for free making branding any photos or making a quick graphic that requires some text and a few features very easy. Pic Monkey is very user friendly with almost every option you could hope to get from a free editing software as you can edit, touch-up, design, create collages and also choose your resolution cleverly named with Bond actors on their rating of who's the best (Daniel Craig is definitely should be the best). The only downfall of Pic Monkey over Canva is that you have to be a paying member if you want your images stored online.
---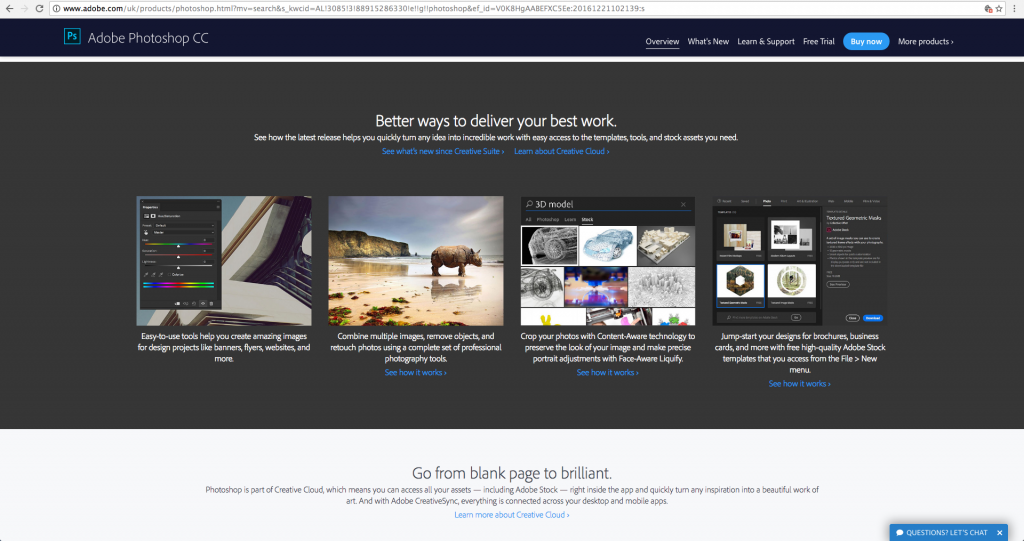 Of course, you can't mention photo editing without talking about mentioning Adobe Photoshop! Photoshop is arguably the best photo editing software on the market. Whilst it's not free and not the easiest thing to use at the start it is priced very reasonably considering it's capabilities and once you learn how to use it, it's a great skill to have. The possibilities with photoshop are endless and when paired with the rest of creative cloud you wont need to divert anywhere else for any editing or design software! It's capabilities vary from creating clipping masks and cutting parts out of the image such as products, to creating beautiful master pieces by removing any unwanted parts of the photo and enhancing the overall image to it's full potential.
---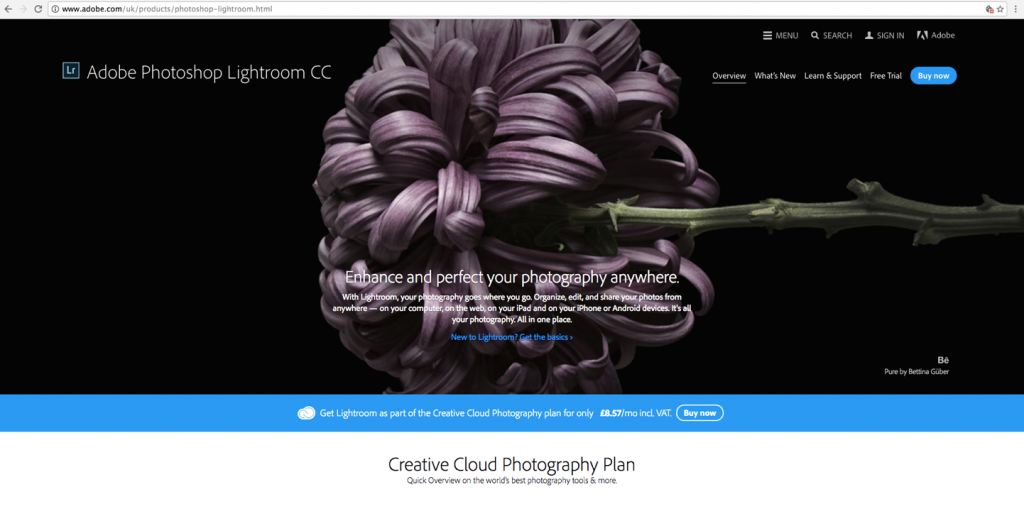 Another photo editing heavy hitter is the relatively new Adobe Lightroom. Lightroom has become a huge success with photographers editing photos to look their absolute best. Whilst Lightrooms editing capabilities are restricted to editing the colours and lighting of a photo, it is essential for a professional photo to really capture the essence of what the photo is truly about. Many times have I been taking photographs that look great through the view finder and on the cameras display but once I have uploaded the photos I have has the disaster of realising the hours I have spent taking my photographs I have used a slightly too low ISO and the photo has come out grainier and darker than I would like it to be. Well since I have had Lightroom it isn't so much of a panic as a very short wiz through Lightroom and the problem has been solved! Not to mention even if you have taken the photo perfectly it may not be your vision yet, Lightroom can make a photo become your vision and be what you want it to be and not what it is.
---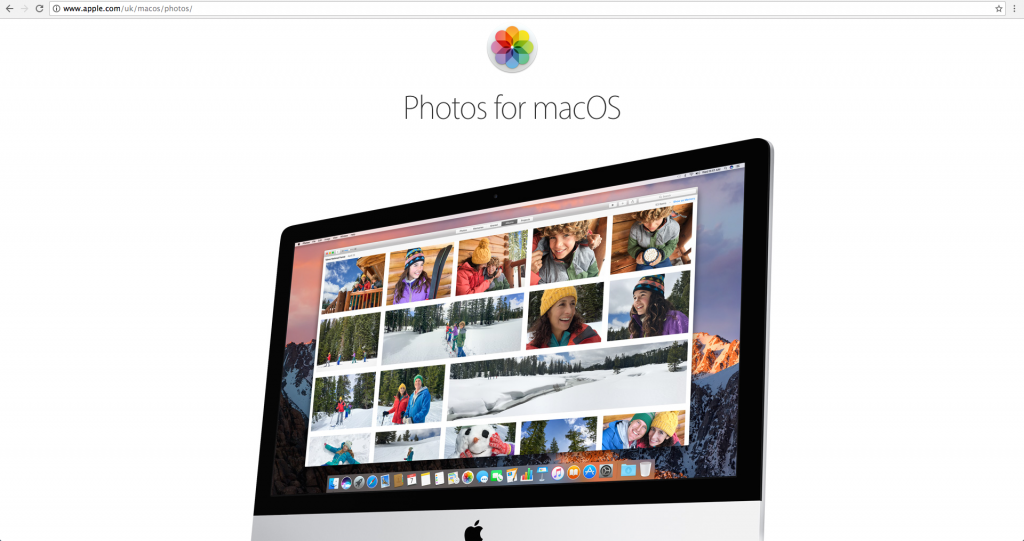 A surprising appearance really but I thought I'd mention Photos for macOS (previously dubbed iPhoto). This is a great app for organising your photos and also editing them, granted its only limited to adjusting a few aspects and only has a few filters but Photos is a very user friendly app that works great and is free standard software on Apple Mac products. It's that good I managed to keep up with professional photographers during the first year of picking up photography in my teens. This is perfect for anyone who is looking at picking up photography and would like to be able to edit their photos with out the cost and commitment to a photoshop description straight away.
---
Hopefully now you can edit a photo to look it's best for your intended purpose whether you are a tech wiz or new to the world of photo editing! Share this article with your friends, colleagues and family to help them out too! If you are really struggling then give us a call on 01902 744 873 and we can help you out.