When it comes to having to use good images for a post, you can't always take the best photos yourself to use in the post to be eye catching and relevant. Thats why some websites have dedicated them selves to giving away or selling "stock images". These are photos that have been taken by professional photographers that then either sell or give you a licence to use their images at your will. So it begs the question why spend all that time and money on camera gear and getting good photos when you can download royalty free images for free online?
This blog I will discuss a few of my favourite sources for Royalty Free Images.
Pexels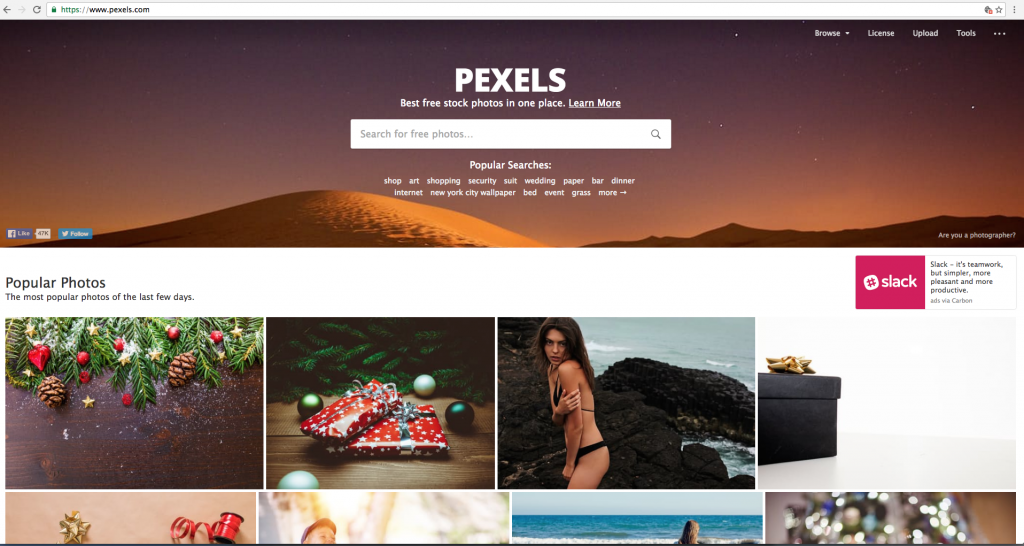 I use two websites for this mainly, the main one I use is www.pexels.com this site allows you to search through 1000s of photos for the right picture for you and you are free to use them under the Creative Commons Zero (CC0) license this means you are free to do what ever you want with the image for personal and commercial use without permission (completely royalty free)!
The only limitations I can find with this website is that they can be quite general photos and lack a focus making any event themed posts difficult without a bit of editing (which you are of course entitled to do!).
---
Death To Stock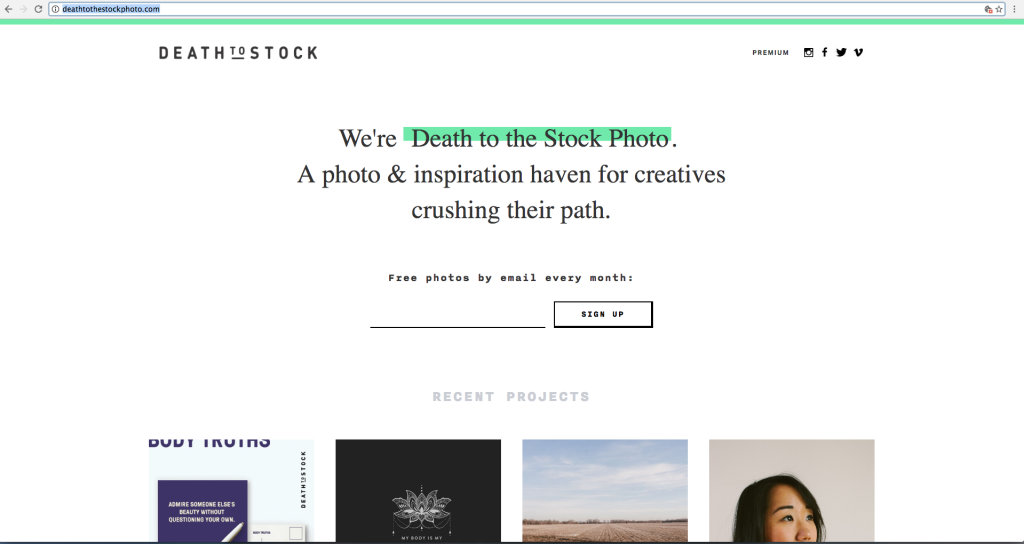 Another website I use is deathtothestockphoto.com this is a very useful sites for bloggers and content marketing as it has brilliant trendy photos that are available on the website to use and if you sign up to their mailing list you get royalty free photos sent to you as a prompt to create something and to regularly post.
I feel like any digital marketer or blogger needs to be signed up to this website as it is too valuable to miss out on free very high quality images as a prompt to post!
Death To Stock does have a premium version which comes at a cost but the volume of images you are able to download is staggering! (over 95,000!)
The only limitations I can pick out is the lack of a search button to find specific photos but then again Death to Stock is more for inspiration than to grab something specific.
---
Unsplash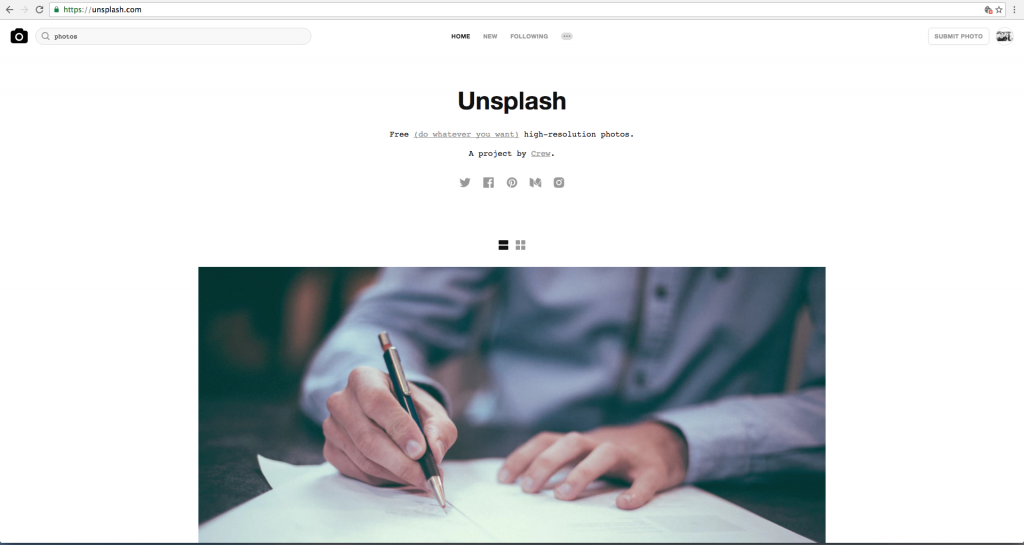 Unsplash.com is a brilliant website that allows you to browse through royalty free images to use for yourself! I like Unsplash for its visually pleasing website and a great way of finding the best images suited to you as you can follow certain photographers and find them from the style and genre of their images and photos. The style of the website is similar to Pinterest where you can follow people and mark your favourite photos and browse your own keywords! The quality of photos is second to none as they all appear to be exceptional.
So far I cannot really see any limitations to Unsplash as the layout is fantastic and the photos are just as good, Unsplash is by far one of my favourite websites for Royalty Free Images!
---
Share this article on your favourite social media sights to help your friends and family with finding the best royalty free images!
Subscribe to our newsletter for more blogs, tips and special offers!